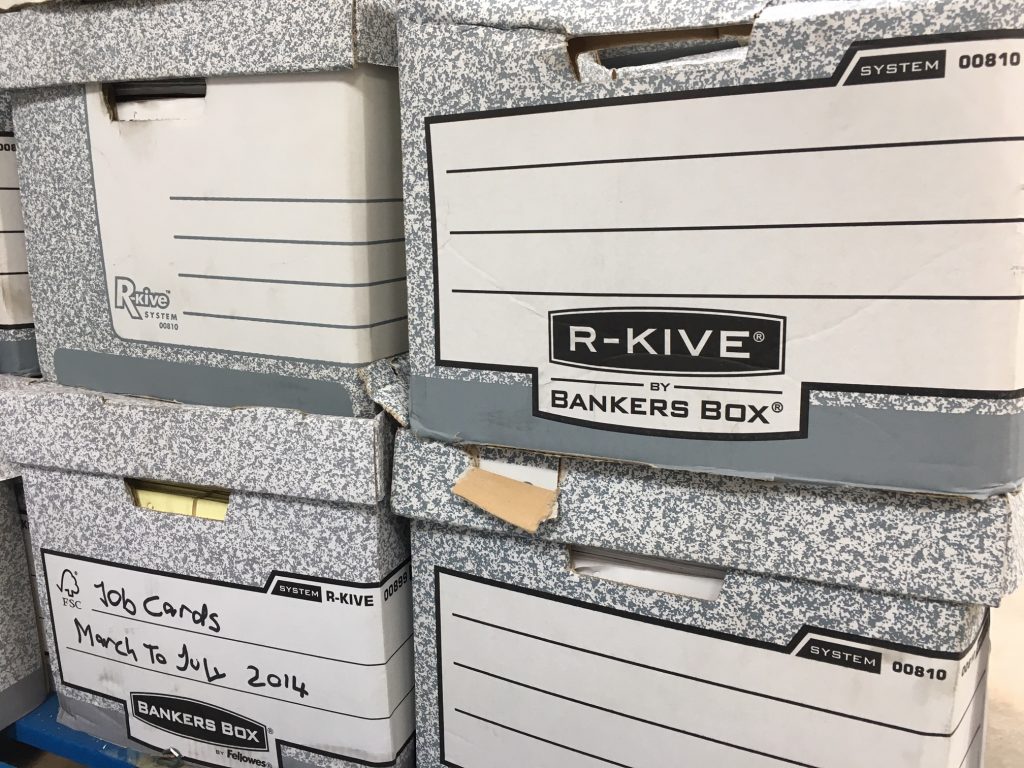 Wasted space in your office or warehouse is wasted money. You know how valuable the space can be on you shelves, on your racking, and on the warehouse floor.
Storing your old documents in a mountain of archive boxes or pallets is not only wasting space, but also creates a huge GDPR risk; it's very easy for client details, staff records, financial information and other sensitive data to get misplaced and forgotten about when it's been banished to a dark corner.
We're offering some massive discounts on bulk document shredding, which is perfect for your pocket when you're dealing with large volumes! We can have your old documents securely shredded quickly and efficiently, giving you peace of mind and freeing up all that valuable space!
Shredding 101 specialise in bulk document destruction. We have helped many local clients safely and securely dispose of all manner of confidential documents en-masse, from Haulage Companies, Timber Factories, Steel Works, Cold Stores and Long-Term Storage units.
We offer a convenient collection service that will pick up pallets and archive boxes, so you can free up that space in record time with the minimum of fuss! You'll then receive a certificate of destruction for your records.
If you would like more information, please give us a call 01482 242101 and let our team help you to safely dispose of your bulk confidential paperwork!